Mermaid Camp
July 22 @ 8:00 am

-

July 24 @ 5:00 pm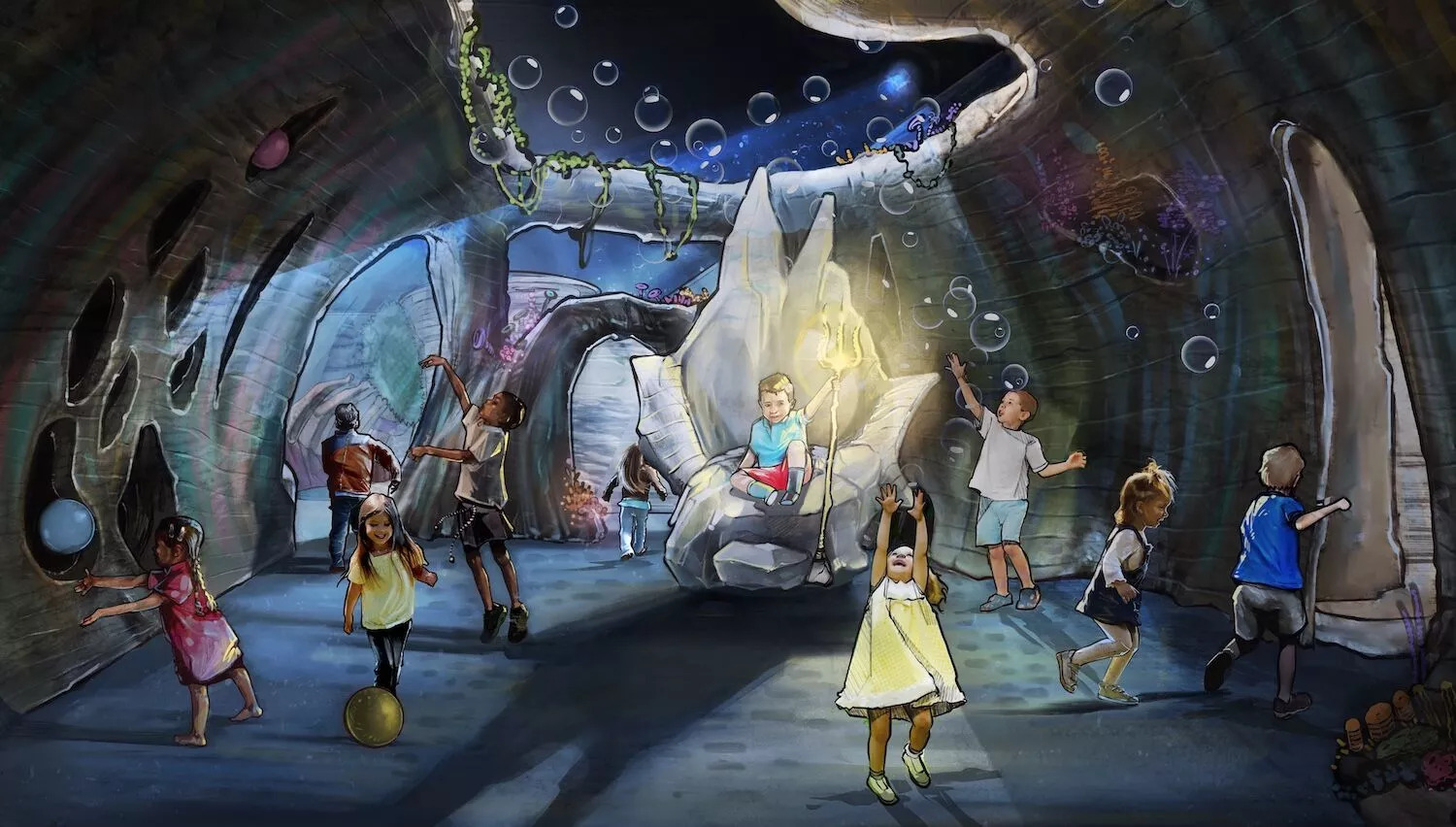 Mermaid Camp (July 22-24, 2023) in New York, New York. This camp is for kids ages 6-12 who want to learn about mermaids and how to become one.
Camp and Disney to launch new 'Little Mermaid' immersive retail experience
Camp Disney: The Little Mermaid – A Magical Underwater Retail Experience
Welcome to "Camp Disney: The Little Mermaid," where enchantment awaits at every corner! Prepare to embark on a journey as we dive into the depths of the beloved Disney animated film, "The Little Mermaid." This immersive retail experience is set to captivate visitors with its unique blend of storytelling, technology, and interactive features, all inspired by the enchanting world of Ariel and her underwater friends.
Exploring the Underwater Realms
As you step into "Camp Disney: The Little Mermaid," you'll be transported to a whimsical world beneath the sea. The retail space is thoughtfully divided into distinct zones, each offering a captivating theme tied to different aspects of "The Little Mermaid." Get ready to embark on a memorable adventure as you encounter iconic scenes from the movie brought to life.
Prince Eric's Castle: Majestic Royalty
At "Camp Disney: The Little Mermaid," you can step into Prince Eric's majestic castle. As you enter, you'll be greeted by stunning architecture, opulent interiors, and exquisite details, all reminiscent of the film. This zone allows visitors to immerse themselves in the grandeur of Prince Eric's world, providing a regal backdrop for unforgettable photo opportunities.
Ariel's Grotto: Discover the Treasures
No visit to "Camp Disney: The Little Mermaid" would be complete without a visit to Ariel's grotto. This whimsical space invites you to explore a trove of treasures collected by our favorite red-haired mermaid. Marvel at the shimmering seashells, colorful coral, and precious artifacts that tell the story of Ariel's fascination with the human world. You might even spot her iconic dinglehopper or a cherished item from her collection!
Underwater Realm: A Magical Encounter
Prepare to be mesmerized as you venture into the magical underwater realm within "Camp Disney: The Little Mermaid." This zone will transport you into the heart of Ariel's underwater home, where vibrant marine life and mystical creatures abound. Engage with interactive displays showcasing the beauty and wonders of the ocean, and keep an eye out for special appearances by beloved characters from the film. It's an immersive experience that will leave you in awe.
Beyond Shopping: Unforgettable Entertainment
"Camp Disney: The Little Mermaid" goes above and beyond traditional retail offerings. In addition to the enchanting shopping experience, visitors can look forward to live entertainment, captivating performances, and special events. Get ready to be entertained by talented artists who will bring the world of "The Little Mermaid" to life through music, dance, and theater. Immerse yourself in the magic and wonder of this beloved Disney tale like never before.
The Future Unveiled
While specific details about the location and opening date of "Camp Disney: The Little Mermaid" are not yet available, anticipation for this one-of-a-kind experience continues to build. Keep an eye out for further announcements and updates as the project progresses. It's an exciting time for Disney fans, and we can't wait to share more details about this immersive retail adventure.
Dive into the Magic of "Camp Disney: The Little Mermaid"
"Camp Disney: The Little Mermaid" promises an extraordinary retail experience that seamlessly weaves together the captivating storytelling of Disney with cutting-edge technology and interactive elements. It's an opportunity for fans of all ages to submerge themselves in the enchanting world of Ariel and her friends. From exploring Prince Eric's castle to discovering Ariel's grotto and immersing yourself in the underwater realm, each moment at "Camp Disney: The Little Mermaid" will create lasting memories.
If you're ready to embark on a magical journey like no other, mark your calendars and stay tuned for more information about the grand opening of "Camp Disney: The Little Mermaid." Prepare to be amazed, entertained, and enchanted as you dive into the wonders of this extraordinary underwater retail experience.